Store
2020-2021 NPSE Series Goal (minimum goal of $24,000).
Additional funding to Translate Voetius on the Sabbath and Feast Days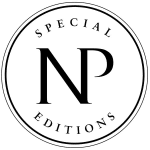 We are now accepting Sponsorships for  NPSE for 2020-21. You may choose several payment options in full or in installments. See the various levels below.
We have made use of Woo Commerce's Subscriptions add-on to facilitate payment in installment options, which removed the option to place an order without creating an account. If you wish to pay in a single payment and skip making an account, you can make use of the direct payment buttons here.
NPSE 2020–21. Proposed: Durham on Revelation v2, George Gillespie's Shorter Works v1, Voetius's De Sabbatho et Festis in Latin and English parallel. For more details see  here.
All Sponsors are recognized in the sponsorship section in the front of each volume published in this series year, a copy of each volume and a custom bookplate for each volume, and any special 'rewards' given in the levels above regular level sponsorship (deliverable upon completion of full payment if choosing installments). For a description of NPSE, see here. For the details on the previous inaugural year titles, see here.
NPSE 2020-2021 Sponsorship levels
Showing all 15 results