Store
2020-2021 NPSE Series Goal (minimum goal of $24,000).
Additional funding to Translate Voetius on the Sabbath and Feast Days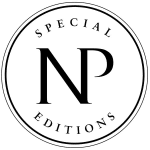 NPSE reached its full funding goal for 2020-21 at the end of February 2021. Thanks to all those who sponsored generously! There is still a need to reach the full goal for the extra costs to translate Gisbertus Voetius's treatise on the Sabbath and Feast Days. Those sponsorship opportunities are below.  You may also help the Voetius at lower amounts and sign up for a copy of it at this donor box drive. On the sponsorship opportunities below, you may choose several payment options in full or in installments.
NPSE 2020–21. Proposed: Durham on Revelation v2, George Gillespie's Shorter Works v1, Voetius's De Sabbatho et Festis in Latin and English parallel. For more details on the series see  here.
All 2020-21 Sponsors are recognized in the sponsorship section in the front of each volume published in this series year,* receive a copy of each volume and a custom bookplate for each volume, and any special 'rewards' given in the levels above regular level sponsorship (deliverable upon completion of full payment if choosing installments). For a description of NPSE, see here. For the details on the previous inaugural year titles, see here.  *Since we reached the main funding goal, titles have begun going to print. Those sponsoring after February 2021 will be listed as a regular sponsor in all titles not yet gone to print and listed as a Translation Sponsor in the Voetius volume. Sponsors sponsoring after February will still receive each title for 2020-21 along with the custom bookplate that shows they were a sponsor.
NPSE 2020-2021 Sponsorship levels
Showing the single result