Store
2021-2022 NPSE Series Goals.
$24,313 of $22,000 Pledge Minimum
$24,313 of $24,274 To Equal Last Year
$24,313 of $32,000 Stretch goal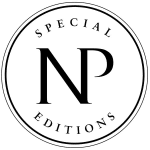 NPSE sponsorship for the 2021-22 series year is closed; thanks so very much to all who sponsored this series year. We'll be looking for sponsoring of the 2022-23 series year around September. For this successfully funded 2021-22 third series year, the third and final volume of the 3 volume set of Commentary on Revelation by James Durham and volume 2 of 3 planned of The Shorter Writings of George Gillespie are planned. New sponsors for this 2021-22 will also receive the 2020-21 title Gisbertus Voetius on the Sabbath and Feast Days which we hope will got to press late in 2022. See more information on this year's titles here. When published, these titles will be available at Reformation Heritage Books and links well be given under the series year in the link just given.
All NPSE Sponsors are recognized in the sponsorship section in the front of the titles published in the series year sponsored, receive a copy of each volume and a custom bookplate for each volume, and any special 'rewards' given in the levels above regular level sponsorship (deliverable upon completion of full payment if choosing installments). For a description of NPSE, see here.
No products were found matching your selection.