Store
2023-2024 NPSE Series Goals.
$5,085 of $22,000 Pledge Minimum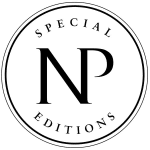 NPSE sponsorship for the 2023-24 series year is open now to sponsor the publications for our fifth year in this unique series of books. We will continue to work to produce a new edition of Jame Durham's Exposition of the Song of Solomon (continuing from 2022-23), and undertake specifically for 2024 a new critical edition of George Gillespie's magnum opus, Aaron's Rod Blossoming. See more information on this year's titles here. When published, these titles will be available at Reformation Heritage Books and links well be given under the series year in the link just given.
All NPSE Sponsors are recognized in the sponsorship section in the front of the titles published in the series year sponsored, receive a copy of each volume and a custom bookplate for each volume, and any special 'rewards' given in the levels above regular level sponsorship (deliverable upon completion of full payment if choosing installments). For a description of NPSE, see here.
Showing all 15 results