Store
2021-2022 NPSE Series Goal (minimum goal of $32,000).
$10,071 of $32,000 Pledged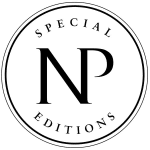 NPSE is now taking sponsorships for the 2021-22 series year. The third and final volume of the 3 volume set of Commentary on Revelation by James Durham and volume 2 of 3 planned of The Shorter Writings of George Gillespie are planned. New sponsors for this year will also receive the 2020-21 title Gisbertus Voetius on the Sabbath and Feast Days. There is always the possibility of a bonus volume. See more information on this year's titles here.
All 2021-22 Sponsors are recognized in the sponsorship section in the front of the 2021-22 titles proposed for this series year, receive a copy of each volume and a custom bookplate for each volume, and any special 'rewards' given in the levels above regular level sponsorship (deliverable upon completion of full payment if choosing installments). For a description of NPSE, see here.
New: Custom USA Sponsorship with regular level benefits. $40/mo or $500 annually, or greater. USA only. To broaden support options for NPSE we have set up a donorbox page for those who are pleased with just the regular level sponsorship recognition but wish to sponsor at a greater amount without any extra 'reward' or recognition. Again, these are at higher amounts than the regular sponsorships below. Review all options here to be sure this other option is of interest to you. If you like the plus rewards or are just fine at the basic level of support (in aggregate essential to NPSE), read on!
NPSE 2021-2022 Sponsorship levels
Showing all 11 results