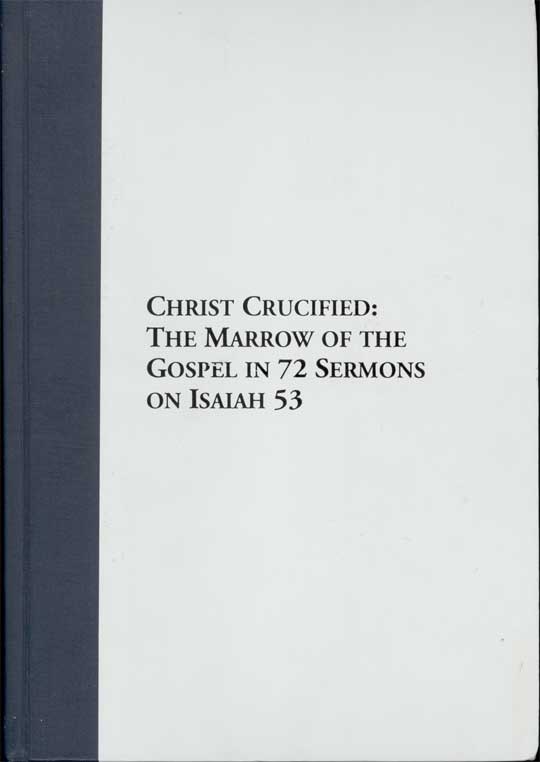 James Durham, The Marrow of the Gospel in seventy-two Sermons on the fifty-third chapter of Isaiah (Dallas: Naphtali Press, 2001) 704 pages, size: 8×10, hard bound. Table of Contents, Editor's Preface, Life of the Author, Original Dedication & To the Reader by John Carstairs (68 pages), 72 sermon on Isaiah 53 (71-678), Glossary, Subject & Scripture Index (681-704). This edition is out of print but see the new critical version published in the Collected Sermons of James Durham which can be ordered from Reformation Heritage Books.
"This is marrow indeed. We need say no more: Durham is a prince among spiritual expositors." Spurgeon. Out of print. One reseller may have a few copies left (contact Gospel Mission). We have added a 2 volume print on demand slightly updated edition to the Naphtali Press back list at Lulu.com.
Second Printing 2007. $45.00.
See Reviews.
Extracts: